Which Cable Jacket Material Should I Choose?
Views: 257 Author: Site Editor Publish Time: 2022-01-14 Origin: Site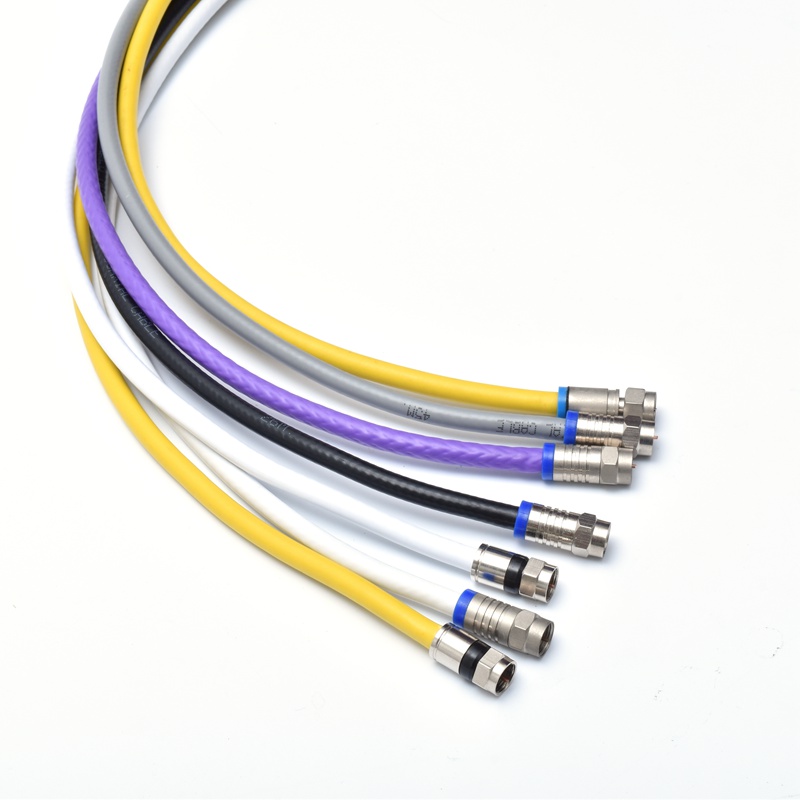 When shopping for cables, there are always many factors to consider like cable length, types, connectors, price, etc. However, a lot of people might ignore the material of the outer jacket.
The jacket is the outermost layer of the cable that protects the cable from the threats like moisture, abrasion, flame, mechanical and chemical damage after installation. More importantly, the cable jacket provides adequate protection for the inner components of the cable, including the center conductor, dielectric, and shielding.
Nowadays, you can find numerous types of cables on the market with different outer jackets, so choosing the suitable cable jacket material for your application is not easy but time-consuming. PVC (Polyvinyl Chloride), PE (Polyethylene), PUR (Polyurethane), and TPE (Thermoplastic Elastomer) are four common cable materials, and each one of them has different advantages. Here we provide you with some instructions to help you select the appropriate jacket so that it can meet the requirements of your application better.
PVC
PVC, known as polyvinyl chloride, is the most common cable jacket material. It is considered one of the ideal options for a massive variety of cabling applications. PVC is so weatherproof that it can resist most weather threats like rain, sunlight, wind, erosion, etc. Besides, it is highly resistant to moisture, flame, oil, wear, and abrasion, which allows the cables to be used continuously under extreme conditions. Most importantly, PVC is a relatively cost-effective cable jacket material, so most cable manufacturers have used it for many different types of cable like coaxial cables, electrical wires, twisted-pair cables, and so on.
PVC Jacket Extrusion
PE
PE, standing for polyethylene, has a great insulation performance due to its outstanding electrical properties. This makes PE perfectly for those cables that carry high-frequency signals. Generally, PE is high-strength, but it can be flexible when made into the low-density version called LDPE. A cable jacket made from PE is also highly weather and humidity resistant, making it work well in outdoor and harsh environments.
PUR
PUR refers to polyurethane, which is an elastic compound material. It is ideal for coil-cord cables as its flexibility can provide effective protection for the internal cable components. Like PVC and PE, PUR also can resist most daily wear and other elements like abrasion, moisture, and oil. In particular, PUR has great performance in low-temperature working environments with a range of 40-80℃.
TPE
TPE (thermoplastic elastomer) is a kind of halogen-free jacket material, so it is flexible and especially has excellent low-temperature performance with a range of -50-12℃. The TPE cables also resist most weather elements like UV, rain, sunlight, etc. Its outstanding flexibility allows it to deal with mechanical pressure and other external threats like chemicals and extreme temperatures. Therefore, TPE is ideal for the cables used for outdoor and heavy-duty applications.
Buy Cables With Quality Jacket Material
We are a professional cable manufacturer who has been in the cable industry for more than 20 years, providing coaxial cables, network cables, electrical wires, etc. We have skilled and experienced production and engineering team to ensure the best quality of our cables. If you want to learn more about our products, welcome to contact us at Sales05@kexuncable.com.