What Is the Best Satellite Cable?
Views: 37 Author: Site Editor Publish Time: 2021-11-30 Origin: Site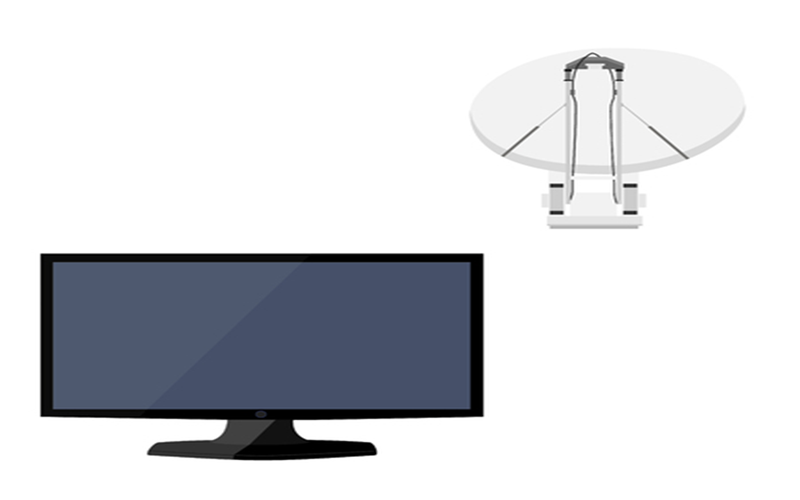 Satellite TV is such common equipment in our life, and do you know how it works? Satellite TV is a kind of broadcasting service allowing users to receive television programming signals through the TV antenna that usually is a satellite dish. Then the satellite receiver or set-top box decodes the program signals received via the satellite dish for the television. Thus, a wide range of channels and TV programs can be watched on satellite television.
The set-up and connection of the satellite TV require a suitable cable that delivers stable signals from the satellite dish to the television. Coaxial cables are the most common type of cable used for satellite TV. However, there are many different types of coaxial cable on the market. Which is the best cable for your satellite TV? We are going to give you a complete guideline on choosing the best satellite TV cable.
What Is Coaxial Cable?
Coaxial cable is widely used for various commercial and residential fields. It is an electric cable made up of 5 parts: center conductor, dielectric, foil and metal shielding, and outer jacket. A coaxial cable works by delivering signals and data by its center conductor. A dielectric, also called an insulation layer, protects the center conductor from physical and mechanical damage. The surrounding foil and metal shielding resist the signal interference and reduce the attenuation to ensure better signal quality. The outer PVC jacket is designated to protect the whole inside part of the cable from outside threats and damages.
Coaxial Cable Types
RG6, RG59, and RG11 cables are 3 of the most common types of coaxial cable. Each one of them has different applications and performances.
RG6 Cable
RG6 cable is usually used for most satellite transmission. It connects the television, set-top box to a satellite dish, satellite receiver, or TV aerial. Sometimes, it can be used for Internet and digital video signals.
RG6 cable is a coaxial cable made with a 75-ohm impedance that is ideal for television signals transmission. What's more, RG6 coax cables are relatively thin compared to RGR11 cables, which makes them flexible to bend when installed in some limited space. RG6 cables can be made with different types of shielding to provide adequate resistance to interference and attenuation. So they can carry the satellite signals with better quality and less signal loss.
RG59 Cable
RG59 coax cables work well with CCTV system as it is designated to carry analog video signals for security cameras. It is a thinner version of coax cable that can also be used for satellite transmission. However, the signal quality may be bad because the thinner center conductor is not capable of carrying such high-frequency signals.
RG11 Cable
RG11 cables are a thicker version of coaxial cable used for special purposes like outdoor, long runs, long straight-line installation, etc. They can also be used for satellite TV and are ideal for HDTV as its larger-size conductor is good at transmitting high-frequency HD signals. Besides, due to the thicker shielding layer, RG11 cables have more effective interference resistance and better signal quality than RG6 cables. However, the great thickness of the RG11 cable's lack of flexibility makes them hard to bend during the installation. So RG11 cables are not so commonly used for residential indoor purposes.
Where to Buy the Best Cable for Satellite TV?
For most satellite transmissions, RG6 cables are still the first choice. The signal quality can also be affected by the quality of the cable. Thus, it is important to buy high-quality RG6 cables. New King is your trusty supplier.
We are a leading cable manufacturer specialized in satellite cables, CCTV cables, network cables, speaker cables, etc. With more than 20 years of experience, we only produce cables of superior quality to meet your requirements. For more information, welcome to contact us at Sales05@kexuncable.com.