Know the Best Types of Audio Cables
Views: 17 Author: Site Editor Publish Time: 2022-05-04 Origin: Site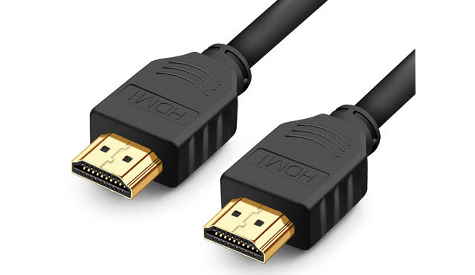 Audio cables are electrical cables that are used to provide sound signals from one point to another, typically from a microphone or sound source. Different types of audio cables are designed to carry and transmit different frequencies or protocols.


Here is a list of all the different types of audio cables:
1. HDMI Cable
This type of cable is the most versatile and popular audio cable. It is available in many lengths and specifications, with the latest standard being HDMI 2.0 (four times more bandwidth). One advantage of HDMI audio cables is that they seamlessly run between your computer and TV without interference. The HDMI cable also carries the video signals and provides you with a quality signal to allow high resolution audio to work properly.
2. AV Cable
AV cables are a good choice if you have a DVD recorder. This cable transmits the audio/video signal to your audio source. It has connectors like RCA and BNC that connect to the video tape, VCR or DVD player of your choice. AV cables are available in long length and can be purchased at relatively low prices.
3. RCA Jack Audio Cable
Although this type of cable is old it is still widely used in home theater systems as well as multi track recording studios for connecting cassette players and recorders to each other and patching in different outputs to receive an individual input from each machine on a separate channel.
4. Patch Cable
This type of cable is used to connect one component to another. A good example of such cables are the ones you see in studios that connect the output of a mixing console, tape recorder or any other audio device in your studio. They carry very low voltage, usually just a few milliamps at the most and are quite cheap.
5. Digital Coax Cable
This cable is popularly known as Firewire or 1394 cable. It is a two-way digital connection between two devices using coaxial cables and carries high bandwidth data transfer along with video signals [4 times more than an HDMI cable]. This cable is available in lengths from 3 feet to 30 feet.
6. Digital Optical Cable
This is an alternative to the above cable and provides a digital optical connection between two devices, just like an HDMI cable. It is available in length from 6 feet to 100 feet [when used in conjunction with a digital coaxial cable]. It carries audio, video and control signals at up to 340 Mbits/second making it the most efficient way of connecting digital devices together.
7. Lightpipe Connection
Lightpipe connection transmits high-definition laser broadcast signals over fiber optic cables without any compression or loss of quality. The cable is a single piece and measures 3 mm in diameter and remains connected at both ends.
8. Cat 5 Cable
This cable is used in data networks that use Ethernet protocol to connect computers. This cable can also be used to carry audio/video signals as well as telephone signals, but has a lower bandwidth than any of the other analog cables mentioned so far. For quality audio transmission it is recommended that you choose Cat 6 or higher grade cable.
Professional Wires and Cables Manufacturer
We provide high-quality copper, PVC, LSZH, PE, and other raw materials, and we also have our own copper-clad steel raw material production plant, which can offer you good cables at favorable prices.
Foshan New King Cable Industrial Co., Ltd.
Website: https://newkingcable.com/
Cellphone/WhatsApp/Skype/Wechat: +86-18038811102
Email: Sales05@kexuncable.com