How to Choose an Ethernet Cable?
Views: 8 Author: Site Editor Publish Time: 2022-04-06 Origin: Site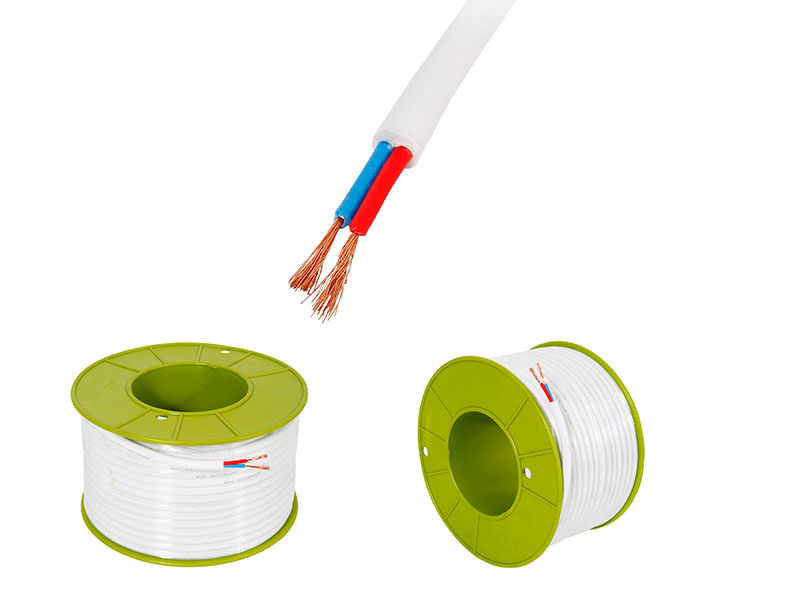 Ethernet cable is the common choice for most network setups, and the variety of cables available can make it difficult to choose the right cabling for your needs. There are different types of Ethernet cables designed for different networking environments. Choosing the right type of cable is important if you want to enjoy a reliable connection with minimal signal loss. The following some of the guide on how to choose an ethernet cable:
1. Cable Speed and Compatibility
Cable speed is the rate at which data is transmitted over the cable. The most common cable speed is 10BASE-T. Gigabit Ethernet, 1000BASE-T and 10GBASE-T cables are used to send maximum data transfer speeds of 1Gbps and 100Gbps respectively. Make sure that your computer supports the same or better speed as the network switch or router.
2. Cable Craftsmanship Matters
This is the important tip because the quality of cable determines how well it can withstand over time. Many companies provide warranties when you buy their cables, but not every warranty is backed by a company. Some warranties are only backed on the workmanship. For example, an Ethernet cable from Cable Matters has a lifetime warranty on workmanship and material defects. But a third-party product named Fextralife only offers one year warranty for the product materials and workmanship.
3. Cable Length
Distance between devices should be kept as short as possible to reduce signal loss and increase speed; perfect for home use or offices which crank up the speed to take advantage of fiber optic connection. If you want to increase the distance between the devices without losing speed, use a repeater or extender. Repeaters and extenders split and transmit data from one device to another over a long distance, up to several hundred feet.
4. Cable Quality
The higher the quality of cable, the more reliable it is for use; you do not want any mishaps breaking your network connection when you need it most. For example, the StarTech Cat5e cables are designed with quality in mind; these cables are manufactured in accordance with strict standards that ensure even distribution of copper strands throughout their length and provide up to 250 MHz bandwidth for high-speed data transfer. The StarTech cables are also constructed with high-grade, 26 gauge copper and high-density shielding to protect the network from electromagnetic interference (EMI).
5. Cable Type
There are different categories of cables that allow you to choose the right kind of cable for your network; two main categories are Unshielded Twisted Pair (UTP) and Shielded Twisted Pair (STP). UTP cables transfer data at 10Mbps; they also support video, voice, and other types of networking. STP cables enable computers to establish a connection with a server or other devices quickly with data speeds up to 100 Mbps. You can also find UTP and STP network components in different lengths ranging from one foot to a hundred feet.
6. Cable Color
The color of the cable can also provide an idea of its coverage, durability and performance. For example, a green cable means that it will not break easily when stretched. A blue cable might be used for higher speed applications or to connect devices that use low voltages. Yellow and orange are other common colors for thin cables, which are the shortest in length but often have the lowest maximum speed (although some very high-speed cables use these colors, like Cat 5e).
Professional Ethernet Cable Manufacturer
As an experienced manufacturer in China, we offer factory prices and good quality products. Our team is always ready to offer advice or answer your questions. Contact us to get a free quote today!
Foshan New King Cable Industrial Co., Ltd.
Website: https://newkingcable.com/
Cellphone/WhatsApp/Skype/Wechat: +86-18038811102
Email: Sales05@kexuncable.com