Buy Ethernet Cables: 4 Things To Note
Views: 30 Author: Site Editor Publish Time: 2021-03-29 Origin: Site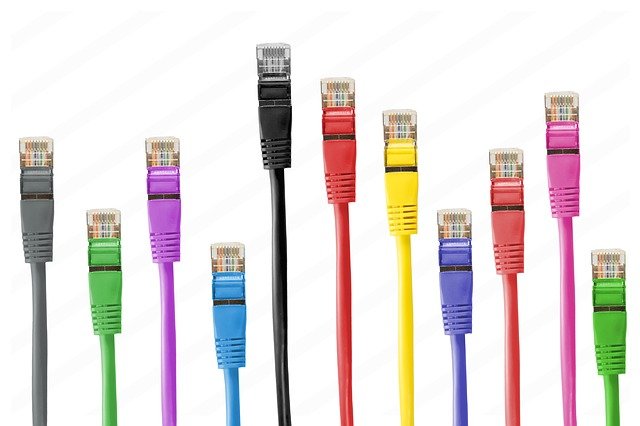 Ethernet cables are also known as LAN cables and twisted-pair cables. They are used to offer wired Internet connection by connecting two equipment such as a computer, a router or television. Compared to Wi-Fi, using Ethernet cables can ensure a more stable and faster network connection. Thus, they are truly popular in most home and office Internet wiring. If you are going to buy Ethernet cables for your house or office, there are 4 things you may need to note.


Which Type Of Ethernet Cable Do I Need?
Ethernet cables are not all the same but come in various types and categories that have different transmission speeds respectively. CAT5, CAT5E, and CAT6 are three of the most common Ethernet cables on the market today.
CAT5 cables are the most basic Ethernet cable as well as the oldest LAN cable standard. It usually supports a maximum speed of up to 100Mbps at a maximum bandwidth of 100MHz. CAT5E stands for CAT5 Enhanced, which is an upgrade form of CAT5 cable. It supports a faster speed of up to 1000Mbps at a larger bandwidth of 250MHz. CAT6 cable is a relatively new model on the market for its better performance than both CAT5 and CAT5E. It supports a maximum speed of up to 10Gbps at a maximum bandwidth of up to 500MHz.
Each type of Ethernet cable can be divided into two forms - UTP and STP. UTP means unshielded twisted pair and STP is shielded twisted pair. Obviously, STP Ethernet cables can reduce crosstalk and noise and prevent external interference due to the additional shields. Meanwhile, the price of STP is higher than UTP.
Which one to buy depends on what you will the cables for. Generally, for most home networking, UTP CAT5E is an ideal option. For small offices' networks, STP CAT5E or UTP CAT6 is capable of meeting all the requirements. If you are a game lover, STP CAT6 should be your best choice. CAT6 cable can transmit data at a faster speed at a low attenuation level. It effectively helps a lot avoid delay during playing the online game.


Can I Run Ethernet Cables Outside?
Normally, most Ethernet cables work perfectly for the indoor network system. If you want to run them outside, you need to buy the outdoor version. Outdoor Ethernet cables are usually waterproof and their jackets can protect the cables from sunlight, rain, and other environmental threats. You can directly bury outdoor CAT5, CAT5E, and CAT6 cables without using the conduit. This is particularly essential when you are going to install the cables outside your house or across the roof.


Does Ethernet Cable Length Affect Transmission Speed?
The maximum distance to run Ethernet cables like CAT5, CAT5E, and CAT6 is 100m. Within this distance limitation, there is no significant impact on the speed. However, the speed may drop if you run the cables over 100m. So what can I do to extend my Ethernet cables for some special requirements?
The answer is to use an Ethernet extender, which is also called a network extender or LAN extender. It is a handy device to extend any Ethernet cables beyond their maximum transmission distance. There might be a very slight and insignificant delay because of the extended length. But it won't have any great impact on the maximum speed of your network. So this could be a very practical solution.


How To Split One Ethernet Connection Into Two?
Some people have two computers or more devices that need an Ethernet connection but there is only one Ethernet jack in the wall. How to fix the problem? In this case, you may need an Ethernet splitter. It is a small device that has an RJ45 port on one side and two RJ45 ports on the other side. Ethernet splitter can split one Ethernet input signal into two output signals to connect two different computers in one room. So two different PCs can share the same Ethernet connection by using just one Ethernet jack in the wall.


Where To Buy Best Ethernet Cables?
To buy the best-quality Ethernet cables, welcome to choose New King Cable as your supplier. We are one of the top cable manufacturers in China, offering Ethernet cables, coaxial cables, electric wires, etc. For Ethernet cables, UTP/STP/FTP/SFTP/Outdoor CAT5, CAT5E, and CAT6 are available for sale. Besides, we can customize the cables according to your requirements. To get more information, please feel free to contact us at Sales05@kexuncable.com.